You might have noticed that I haven't been performing much the last few  
months, mainly because I've been in the studio with Susie Glaze & the Hilonesome Band. Look for the new album in the spring, with several new Rob Carlson originals as well as a few covers.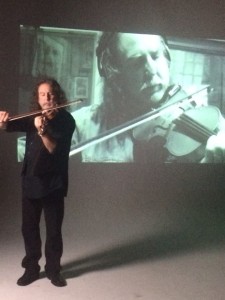 We've also been working on a video for "Prisoner in Disguise", which will be on the new record. We shot in Andy Sheng's studio in El Segundo, and I should start editing this weekend. It will be a different style for us, and I look forward to showing it to you when it's done. The audio track was produced by Herb Pederson, who also appears in the video along with Chris Hillman. It was a memorable experience to work with these two iconic musicians.
Our good friends Jeni & Billy were in town last year, and joined us at the legendary McCabes Guitar Shop for a terrific show.
Later, they performed with their "Big Picnic Band" at Caltech's Beckman Auditorium for the Caltech Folk Music Society. I'm really excited that my video production company, Dawg Haus Films filmed their show! Jeni & Billy have just released our performance video of their song, "Reckoning Day" from that show.  Watch it on their site, or on our Dawg Haus Films You Tube Channel. The new album, "Picnic in the Sky" was produced by Grammy winner Dave Way (check this guy out — he's pretty incredible), who also performs with the band on his Hoffner bass. This is a wonderful song, and a pretty great video too.