APRIL 5TH, 2015
The New FiddleMan Newsletter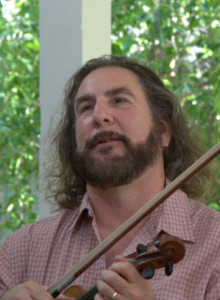 Lots of stuff coming up really soon now. Check out the calendar of upcoming events below, as well as on https://www.fiddler.com/upcoming-shows.
Susie and the HiLonesome Band have just completed our new album, "Not That Kind of Girl". It should be available at our shows starting in April, and on iTunes and CD Baby shortly thereafter. My new music video company, "Dawg Haus Films" is doing the final post-production of our first video from the album, which will also be available around the same time as the album on our YouTube Channel, as well as on Susie Glaze and the Hilonesome Band's web site.
Susie Glaze and the Hilonesome Band begin their 2015 Touring Season
Susie and the guys are beginning a jam-packed year of music starting next weekend on Saturday night, April 11th in Davis, Ca.
Then, the following Saturday night, April 18th, we are performing in the Santa Clarita Cowboy Festival at the Repertory East Playhouse.
Santa Clarita Cowboy Festival

5PM

The Repertory East Playhouse
24266 Main St.
Newhall, CA 91321

(661) 288-0000

Photo by Andy Sheng

We're very excited about this show. This is The Hilonesome Band's first time at the Santa Clarita Cowboy Festival. If you've never been, check it out at their web site. It is a blast!

.oOo.
And to cap off the weekend (and the month), Sunday night, April 19th, we will be melding our sounds with the incomparable Northern California band, "Houston Jones," kicking off our 2015 collaboration on Sunday, April 19th at McCabes Guitar Shop!!!
McCabes

8pm

3101 Pico Blvd, Santa Monica, CA 90405
(310) 828-4497

Susie Glaze & the Hilonesome Band are back at McCabes with Houston Jones.

We're delighted to return to one of the best listening rooms in all of Los Angeles, this time with our friends from the Bay area, Houston Jones. This high octane Americana band will rock you!

Call (310) 828-4497 or visit their website to purchase tickets.

.oOo.
This is going to be a truly awesome year of music — new albums, new friends, new songs, new sounds. Don't miss a minute of it.
I'd love to, "See you at the gig!"
-mark